The Long Road to BDS – by Jeff DeYoe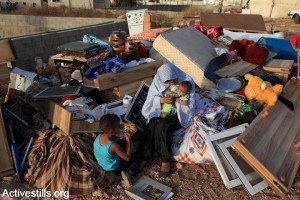 Read Don Wagner's Essay, "Embodying Prophetic Consciousness"
Read Walt Davis' Essay, "Ironies of Israeli Apartheid"
In February 2012, from the heart of America in Ohio, the Presbytery of Scioto Valley approved an overture to go forward to the 220th General Assembly of the Presbyterian Church (USA). It asks the denomination to approve concrete actions as national policy in response to a call from Palestinian Christians in December 2009. This call came in the form of a confession of faith, entitled Kairos Palestine, A Moment of Truth: A Word of Faith and Hope from the Heart of Palestinian Suffering
Two years ago, at the General Assembly in 2010, such an overture would have never emerged from the conservative heartland.   In fact, two years ago, "BDS" (Boycott, Divestment, Sanctions) was a non-starter even in the ranks of those most active for Palestinian human rights in the denomination.   But the winds of change are beginning to blow. Following the assembly in 2010, that October at its annual meeting in Chicago, the membership of the Israel Palestine Mission Network (IPMN) approved the call for boycott from Ahava cosmetics and the Hadiklaim Date Company (which markets dates under other names), because these companies are located on occupied Palestinian land, exploiting not only Palestinian natural resources, but Palestinian and Thai workers as well.   But even in the IPMN gathering of the most activist of proponents for a just peace in the Occupied Palestinian Territories (OPT), the recommendation did not go forward without considerable debate at the meeting.   This was the "State of the Union" for all matters regarding BDS in 2010.
Now fast-forward to 2012 and such measures are popping up everywhere we look.  Besides the Scioto Valley BDS overture, resolutions calling for the PC(USA) to divest of its holdings in Caterpillar, Inc. have emerged from four presbyteries, with at least two other presbyteries concurring with those actions.   Further, an overture calling for the denomination to condemn the Israeli occupation as "apartheid" has been approved in not one but four presbyteries, as well as measures calling for boycott of Israeli products produced in the OPT coming from three presbyteries. Leading the way in all of this is a recommendation from the denomination's General Assembly Mission Council and the Committee on Mission Responsibility through Investment (MRTI) which calls for divesting Presbyterian holdings from Caterpillar, Inc., Hewlett-Packard and Motorola Solutions.  All three companies, says the MRTI report, profit from non-peaceful pursuits in Palestine.  In light of the fact that at least two previous General Assemblies have called for the temporary suspension of military aid to Israel until the occupation ends, the PC(USA) is closer to making BDS part of its operating policy than ever before.
But what moves a denomination to this place in history? Presbyterian wheels turn very slowly, to be sure.   Looking through history, although we Presbyterians can proudly say that our Church was one of the mainline denominations to call for divestment from holdings in South Africa in the days of apartheid, the truth is that we were relevant only by a whisker. South Africa was already ostracized throughout the world and the global community was ahead of us.   Although there were many activist Presbyterians who had been pushing for this action much earlier, the institution itself took a bit longer.   After realizing how close our Church had come to being irrelevant in this regard, many vowed never to let this happen again if a similar occasion should ever arise.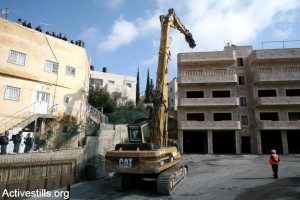 Since then, in a time when it seemed that social stands taken by the PC(USA), or any denomination for that matter, were becoming meaningless in a society that looked less and less towards the Church for its moral compass, Presbyterians have still helped lead some very important and successful calls to boycott the products of corporations like J.P. Stevens, Nestle and Taco Bell for human rights violations.   These BDS actions helped lead to positive outcomes for victims of these companies' global and national business practices, and are important history lessons to rehearse because they continue to have an impact on the consciences of Presbyterians who believe that becoming irrelevant in the face of injustice was never something that just happens, but is the result of a willful choice not to get involved exactly at the time when engagement is necessary.
After these BDS successes by the PC(USA), we arrive at 2003 when a small, social justice Presbyterian congregation—Westminster Presbyterian Church of Gainesville, Florida — decided to sponsor a tour to the Holy Land.   As a consequence of the Second Intifada (uprising), this group witnessed the beginning stages of what is now a fully entrenched state of apartheid in the OPT.  Illegal settlement expansion was happening at break-neck pace, the separation wall was being constructed as fast as the prefab thirty-foot concrete slabs could be formed, and checkpoints were separating the Palestinian people from their livelihood, health care, education, commerce, agricultural lands and each other.   What had once been for spiritual pilgrims an easy trip into Bethlehem, the birthplace of Christ, was now a gauntlet of checkpoints punctuated by the standard walk-through inspections of tour buses by IDF soldiers, complete with automatic weapons slung over their shoulders.   No one actually stayed overnight in Bethlehem anymore, of course, and the Westminster group was whisked in and out of Bethlehem in just a matter of a few hours, being told by their Israeli tour guide that it was safer to head back to West Jerusalem and spend the night in one of the upscale Israeli hotels.
Appalled by what they had seen, which included visiting sites where Palestinian homes had been completely bulldozed for the "crime" of building an addition without a building permit (impossible to get if you are Palestinian), the good Presbyterians of Westminster Presbyterian Church decided they needed to say something in an official way and make a difference.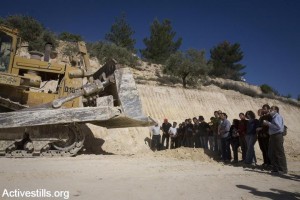 So how do rank-and-file Presbyterians make themselves heard?   They ask their session to write an overture to the General Assembly.   Their overture was short, sweet and to the point. Since they had witnessed the destruction of Palestinian homes by Caterpillar bulldozers, this Gainesville congregation submitted an overture to the Presbytery of St. Augustine asking the national Church to divest from its holdings in Caterpillar, Inc. until such a time as Caterpillar stopped profiting from Palestinian disenfranchisement because of its products.   The Presbytery approved the overture and it was sent to the 216th General Assembly for its consideration.
The Rev. Dr. Glenn Dickson, Westminster's pastor at the time, likes to tell the story about when the Presbytery elected him to go the General Assembly meeting in Richmond, Virginia to speak to the overture.   Because of his tight schedule, he found himself driving all night from Gainesville to Richmond to testify before the appropriate committee the next day.  After his presentation, he immediately headed back to Gainesville without knowing what the committee ultimately decided, or that the General Assembly approved that MRTI should investigate the situation and engage Caterpillar and other corporations in a dialogue to determine whether to keep investing Presbyterian funds in companies profiting from the occupation.
It was the "action heard around the world."  Although some interpreted the decision as "a boycott of Israel," it was actually neither about boycott nor about Israel. It was about Presbyterians not profiting from a military occupation and it became a cause for hope for Palestinians who suddenly learned who American Presbyterians were. As they saw it, someone actually came and saw, and took the full story back home.   Pro-Israel Americans and Christian Zionists were aghast but finally, unlike the days of South African apartheid, the PC(USA) was on the leading edge of this one, and the voice of the opposition sounded strangely familiar to those who once resisted the call for justice in South Africa.  Other mainline denominations sat up and took notice.  It seemed like the Church was finally listening to the cries of an oppressed people on the front end rather than after the fact.
But did I say that Presbyterian wheels turn slowly? The opposition was ready for a fight at the 217th General Assembly in 2006 and it won some concessions in language, though the assembly voted for MRTI to continue its work regarding Israel/Palestine. In 2008 at the 218th national gathering, those fighting for a just peace in Palestine achieved important clarification on earlier actions and justice won big with the Presbyterian embrace of the Amman Call, which said words were not enough and action was required. In 2010 the 219th General Assembly approved an historic Middle East Study Report that made absolutely clear the facts on the ground and what Israel needed to do to insure that Palestinian human rights were respected. But still, no action was approved.
It has now been eight years since Presbyterians took the initiative to not profit from human rights abuses, and the denomination again stands in danger of lagging behind. Once more, the wider community is leading the way in recognizing that Israel's policies towards Palestine are not sustainable.  The United Methodists, Episcopalians and United Church of Canada are stepping up with initiatives of their own. More and more, the world is making it clear to Israel that western Holocaust guilt, which at times is very appropriate, is not an excuse for whitewashing clear violations of human rights in Palestine. One terrible wrong must not be followed by another terrible wrong.
Now is the time to listen to the voice of Palestinians crying for justice. Kairos Palestine, A Moment of Truth, has been parsed, exegeted and maligned by the opposition as being a cover for terrorist sentiments, but it is really quite simple and straightforward in regard to its unquestionable moral call for BDS as a non-violent tool to protest oppression.   The Palestinian Christian leaders who wrote this confession of faith tell the world that they are committed to following Christ's non-violent way to a just peace, and call Christians around the world to join them in accord.  Israel should recognize non-violent resistance instinctively because it is what Moses once called for against Pharaoh.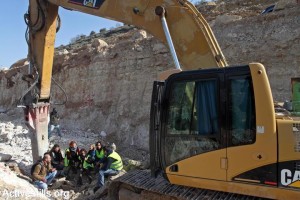 The simple question is this:  Will we Presbyterians listen to our Palestinian brothers and sisters in Christ and heed their call to end the violence of occupation through non-violent resistance? The Palestinian call for action through BDS seeks to end the violence of empire carried out by a nation that has become paranoid, strident and incapable of seeing the injustice it is foisting upon the people and land it occupies. Someone has to take the first step.
The word is clear.  Love is the commandment of Christ our Lord to us and it includes both friends and enemies… Love is seeing the face of God in every human being.  Every person is my brother or sister.  However, seeing the face of God in everyone does not mean accepting evil or aggression on their part.  Rather, this love seeks to correct the evil and stop the aggression.  The aggression against the Palestinian people, which is the Israeli occupation, is an evil that must be resisted…Christian love invites us to resist it.  However, love puts an end to evil by walking in the ways of justice.
~ from Kairos Palestine, A Moment of Truth: A Word of Faith and Hope from the Heart of Palestinian Suffering
The Rev. Jeffrey DeYoe, D.Min, serves as the Advocacy Chairperson of the Israel Palestine Mission Network of the Presbyterian Church (USA).