Extraordinary Lutheran Ministries: Why a ministry supporting LGBTQ Lutheran pastors is fruitful and multiplying and how that came to be – Amalia Vagts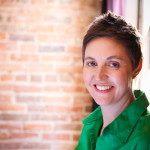 Extraordinary Lutheran Ministries affirms & supports LGBTQ Lutheran rostered leaders and those pursuing a call to rostered leadership, while engaging allied congregations & ministries to proclaim God's love and seek justice for all.
Now that the Lutheran Church (at least the Evangelical Lutheran Church in American and its Canadian counterpart, the Evangelical Lutheran Church in Canada) welcomes gay and lesbian people to serve as pastors, why does an organization like Extraordinary Lutheran Ministries exist? Well, all justice and social movements exist in response to some form of injustice. If sexual orientation, gender identity and gender expression were non-issues in our church, and if diversity was truly welcomed and celebrated, there would be no need for Extraordinary Lutheran Ministries. In order to confront and overcome injustice, we must name it. Our church suffers from the sins of homophobia, heterosexism, and sexism – the policy that prevented gay and lesbian people from serving fully in the church for years was a symptom of these sins.
Over the last several years, I've had the opportunity to learn from the brilliant theologian and organizer, the Rev. Alexia Salvatierra. Alexia talks about meeting the world's lie with God's truth. For far too long, the world and the church have told the lie that LGBTQ people are lesser and inherently sinful.  God's truth is that all people are wonderfully made. More recently, some are telling a new lie – that people are "all the same" – this lie hides the beautiful diversity of God's creation. God's truth is that we are unique. Jesus teaches that the Body of Christ is comprised of many parts. We are not all the same – our diversity is the very thing that brings beauty and strength.  I love a simple vase of yellow tulips. It's so pretty. But it is the dazzling bouquet that captivates and inspires me.
Extraordinary Lutheran Ministries exists to share God's dream about LGBTQ people called to rostered ministry. We exist to celebrate the gifts LGBTQ people bring to the church and the world.
This last weekend, as LGBTQ Lutheran pastors, seminarians and candidates met for an annual retreat, we talked about the words we have used throughout our history to describe our work.
Behold, I am doing a new thing! was the phrase that rang out during the first extraordinary ordinations of openly gay and lesbian Lutheran pastors in January of 1990. When people asked by whose authority these pastors were ordained, we talked about borrowing our authority from the future. And when asked for the theological framework for the ordinations, we turned to foundational Lutheran writings about irregular ordinations in instances where bishops were acting contrary to the Gospel. As a larger group of LGBTQ pastors joined together in the mid 1990's, this group talked about being a community of resistance that was in principled non-compliance to an unjust policy requiring celibacy for gay and lesbian pastors. As we realized that change may be a long time coming, we shifted our focus from changing the policy barring partnered gay and lesbian pastors from serving to making ministry happen now. As we moved into the early days following the 2009 policy change, we spoke of changing the church through the ministry of publicly-identified LGBTQ pastors and rostered leaders. We affirmed these faithful and fabulous leaders – faithful in their call and fabulous in their LGBTQ identity.
Now we find new words: Extraordinary Lutheran Ministries is Fruitful and Multiplying. Not only are the numbers of LGBTQ leaders growing, but LGBTQ-led ministries are multiplying – into new corners and wide spaces in the church and world. Those who are invested in and committed to celebrating the gifts of LGBTQ people in ministry are multiplying. When we nourish LGBTQ leaders, they bear fruit – which gives life to a world that craves it. Fruit is rich, delicious, nourishing, and colorful. And we are joyful and playful and ready to follow a God who turns the world on end.
Three days ago, I was sitting in a room with ten people who are awaiting first call in the Evangelical Lutheran Church in America. Each one was supported by their home congregation – endorsed and approved by their Synodical candidacy committee and their seminary. Each had successfully completed a one year internship in a congregation. Each one had completed the required clinical pastoral education and fieldwork. Each had received the Master of Divinity degree. More than one of them had been singled out by the Evangelical Lutheran Church in America for awards and scholarships during their time of study. These are the many layered steps by which the Lutheran church carefully determines the suitability and vocational call of its rostered leaders.
And each one now waits for the first call that must come in order to be recognized as an ordained pastor or consecrated rostered leader in the Evangelical Lutheran Church in America. These ten aren't the only ones – at least 28 LGBTQ people are awaiting first call in the ELCA. Some have been waiting for years – most waiting much longer than their straight colleagues.
Among the group, one shared stories from eight interviews in the last year, each time being called a wonderful candidate, just not quite the right fit. One shared the candidacy approval meeting that had been filled with thoughtful and careful conversation, and then, without warning, ended with an awkward and admonishing statement about "gay sex."  One shared a painful testimony of many years awaiting call, all the while remaining grounded in a clear call to ordained ministry. One talked about having faced no discrimination along the way, and the new anxiety of being placed in a church that doesn't celebrate LGBTQ people's gifts. One talked about living in their parents' basement and working at a temporary agency.
In the fifth chapter of the Gospel of Matthew, Jesus shares words that have been on my lips all year. "You are the light of the world," Jesus told his followers. "No one after lighting a lamp puts it under the bushel basket, but on the lampstand, and it gives light to all in the house."
To me, this brief passage summarizes one of the current challenges facing a church that wishes to grow and embrace all people. There are a growing number of publicly-identified LGBTQ people in Lutheran ministry – in fact, over 5% of all current Lutheran seminary students publicly identify as LGBTQ. When you open the door, people will come – when you light a lamp, be ready to use it for its purpose.
Like the barriers that have prevented so many diverse people from entering the ministry, the barriers to ministry for LGBTQ people were once obvious. Thankfully, the policy barring partnered gay and lesbian people from serving is gone. But we must all remain equally focused on removing the remaining less obvious, less understood, yet equally formidable obstacles facing LGBTQ people in order that the bright lights of their ministry may fully shine.
(Portions of this post were previously posted on www.elm.org.)
Amalia Vagts is Executive Director of Extraordinary Lutheran Ministries (www.elm.org).  Amalia is a lifelong Lutheran, with Midwest roots and branches on the East and West coasts. A publicly-identified bisexual person, Amalia is an advocate for LGBTQ justice throughout the Lutheran church and in her home state of Iowa. She lives in Decorah, Iowa with her partner, David Lester, his children and four (laying) chickens. She is a member of Good Shepherd Lutheran Church in Decorah.