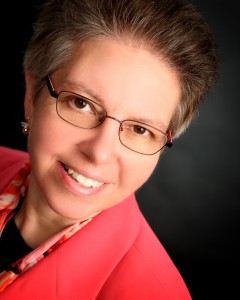 Cynthia Holder Rich is a theologian, researcher, author and pastor. She has served as a parish pastor, a mission co-worker, a seminary professor and administrator, and currently serves in pastoral ministry in Kansas. She has authored three books and her work appears often in peer-reviewed and denominational journals, in print and online.
Cynthia is ordained a Minister of Word and Sacrament in the Presbyterian Church (U.S.A.). She holds an MDiv from McCormick Theological Seminary, an MCE from Garrett-Evangelical Theological Seminary, and a PhD in Theology and Development from the School of Religion and Theology (SORAT) at the University of KwaZulu-Natal, Pietermaritzburg, South Africa. She holds membership in Heartland Presbytery; the Association of Presbyterian Church Educators; the American Academy of Religion; and the Theological Society of South Africa.
Cynthia is involved in ongoing research on the church in Madagascar; mental health, illness, and disability; race in US society; healing; the intersection of race, incarceration and disability; activism and white privilege; global ecumenical relationships and creedal formation under apartheid. She is engaged in projects for publication in a number of these areas.
Cynthia is married to the Rev. Dr. Mark Rich, who serves as an Interim Pastor with the Central States Synod of the ELCA and as adjunct faculty in Theology and New Testament at a number of graduate theological education institutions in North America. Cynthia and Mark are the parents of three young adults.
About this Site
The Koine Greek word ɛκκλήσια – ecclesia in our alphabet – is found 115 times in the New Testament. Its root is the Greek verb καλɛω, which is translated "to call", or, "to summon". An ɛκκλήσια is a congregation or assembly of those who are called (καλɛω) out (ɛκ) . In 113 of the instances of the use of this term, the Bible in English translates ɛκκλήσια as "church". Several languages have used ɛκκλήσια as the root from which their word for church has arisen – including iglesia in Spanish, and église in French.
This site, which takes its name from the same root, explores the life, ministry and witness of the ɛκκλήσια – the assembly of those who are called out, by Jesus, into the world. From the authors and the conversation partners, you may often hear challenges to the witness of the church. There will also be news shared that is not often heard of the ways the church witnesses to Jesus' love and justice in communities and around the globe. Finally, there will be insight offered about the future life of the ɛκκλήσια, and ways in which the church is changing and may change in days and years to come. We invite you to take part in these conversations, and look forward to dialogue with you.
Cynthia is exceedingly grateful to her son, Paul, who set up and maintains this site.