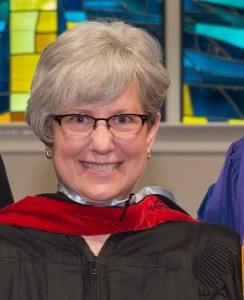 I am new to the world of theological study and had little interactions with the confessions outside of liturgical use during worship. While in seminary, I was blessed with the opportunity to attend a class entitled "The Reformed Confessional Tradition" where we were taught that the eleven confessions adopted by the PC(USA) are more than a collection of doctrinal statements that we 21st century believers can affirm or ignore as needed. The confessions are unique documents birthed by communities of faith who found themselves at points where they needed to declare to each other and the world who they were, what they believed and what they resolved to do about their situation.
Viewing the confessions through the context of language, history, geography and politics helped me interpret the formal structure of the documents and appreciate, if not totally agree with, the scriptural interpretations rendered. More importantly, my context as an American of European descent, whose forbears crisscrossed Europe seeking religious asylum before sailing across the Atlantic, and my blossoming friendship with members of The Reformed Hungarian Church – these allowed me to closely identify with the confessing bodies. Clearly these documents were written when political power external to the church – and at times, inside the church – put the gospel at risk. Truly hierarchical structures and traditional practices had drawn the church far from scriptural teachings. Certainly these strong believers rallied me to bear witness to the gospel not only in their historical settings but also wherever I should find myself.  What a gift the Reformed tradition is!
At first reading, The Confession of Belhar follows in the tradition of our adopted confessions. It is beautiful in its simplicity; powerful in its concise call for unity, reconciliation and justice; and haunting in its proximity. The context spurring the writing of this confession occurred in my lifetime, while I was blissfully finishing my education and building a family safely blinded from these events half a world away. Working on the Confession of Belhar, I am surprised to discover that my context as a middle-class Presbyterian places me not with the confessing body but with the oppressive power, imposing structures and practices contrary to the gospel. In the short span of hundreds of years, the God-affirming, life-nourishing Reformed church has succumbed to "prejudice, fear, selfishness and unbelief, deny[ing]…the reconciling power of the gospel."
The Confession of Belhar is important to the PC(USA) because it presents a voice from a non-European context.  The Confession also provides a powerful, concise call for unity, reconciliation and justice. However, it is critical to our denomination because it self-identifies the Reformed community as a gathering of human beings, prone to sin and in constant need of God's grace.  We need the Confession of Belhar precisely because we would rather splinter into a multitude of factions based on human interpretations and delineations rather than stand united as one universal Christian church peopled by beloved children of God, headed by Jesus Christ and guided by scripture.
What a gift the Reformed tradition is! God is actively restoring creation revealing the gospel through scripture and the community of faith. Through our brothers and sisters in South Africa, we have the opportunity to see ourselves, repent, receive forgiveness and, united in faith, begin anew to participate in the establishment of God's reign, here. Now.
Liz Wagner is an experienced accountant and a recent Master of Divinity graduate of Union Presbyterian Seminary in Charlotte, NC.  She and her husband eagerly await her first call to ordained service.